This project is dedicated to the research, monitoring, information gathering, and publishing about numbers stations, military stations, and other shortwave radio phenomena. We specialize in both Russian and US military, intelligence, and radio history. We believe that information about military and intelligence activity on the radio waves must be freely available. Our goal is to research, gather, publish, and popularize the shortwave radio and numbers stations worldwide. The Numbers Stations Research and Information Center team works at many places across the world and regularly follows and analyses the events in the shortwave radio spectrum and beyond.
The amount of information on this site can be overwhelming. For newer listeners, an explanation about numbers stations can be difficult to find. We recommend reading our introduction page for a detailed explanation. The next predicted number station broadcast are seen in above and the link will direct you to online radio receiver. The numbers station broadcasts are regularly logged in our data base.
Everyone can be a part of the NSRIC team! If you have an interest in contributing, send us a message through the discord channel or contact us by email.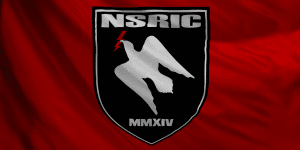 NSRIC 2014-2019