The Japanese Slot Machine (XSL) is a Japanese military station that transmits data in the form of QPSK (quadrature phase-shift keying) at 1500 Bd.  The station operates 24/7 on several different frequencies at the same time.  There's many common frequencies that it has used since it's existence listed below.
XSL is strongly believed to be a digital communications system used by the Japanese Navy.  This signal is transmitted from the Japanese Maritime Self-Defense Force Ichihara Transmitting Station (海上自衛隊市原送信所) in Ichihara, Japan to nearby ships.
This station was named "The Japanese Slot Machine" since it's idle traffic signal loosely resembles slot machine sounds.  ENIGMA 2000 has also given this station the ID XSL.
Transmitter Site Overhead View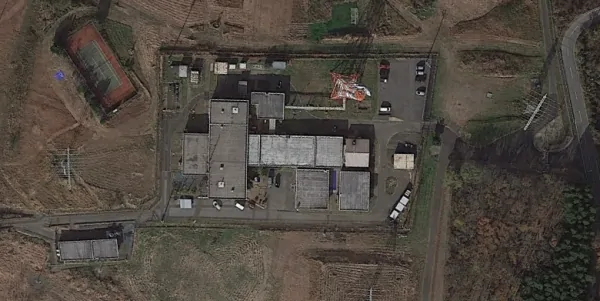 Station Summary
Nickname: The Japanese Slot Machine
Activity: Active
Emission Mode: USB, QPSK 1500 Bd.
Location: Japan – JMSDF Ichihara Radio Station 海上自衛隊 市原送信所, 35°26'47.0″N 140°11'0.7″E
Frequencies: 4231.5 kHz, 4291 kHz, 6417 kHz, 6445.1 kHz, 8588 kHz, and 8704 kHz
Sources
Mystery Signals The Slot Machine – XSL (formerly XMEW)
Sigidwiki XSL Page
Google Earth – Transmitter Site Views
Ominous Valve Japanese 4-6-8 MHZ Data Mode
diario SWL I-56578 Antonio XSL – The "Japanese Slot Machine"