Duga was a Soviet OTHR (Over The Horizon Radar) that was known for its constant tapping noise, and because of this was nicknamed "The Russian Woodpecker".  This radar was part of a system that was used for early detection of missiles and was active from July 1976 until December 1989.
Since then, it has now been retired.  Over time, claims of it being used for mind control and weather experiments emerged.  Obviously this was never the case.  There are two Duga radars, one is located at Chornobyl and Chernihiv in Northern Ukraine the other one is in Khabarovsk Krai in Russian Far East.  The designations "Duga-1, Duga-2, and Duga-3" also never officially existed – these are names created by shortwave radio listeners.  It was most commonly referred to as Duga-3, but the third Duga object wasn't even the radar that caused the noise.
The experimental Duga (coded designation 5H77) was built outside Mykolaiv in Ukraine, but this array has been demolished and is no longer there.
Duga-1
Duga-1 (Object Chernobyl-1) was built near two military towns and Chenobyl-1.  Liubech-1 was close to Pripyat and Chernihiv and begun regular transmissions in 1985, however it was forced to cease work after the Chernobyl Nuclear Power plant accident.
Duga-2
Duga-2 was restored around 2002 since it had sustained fire damage. Though it had ceased transmissions in 1989.  The Duga-1 radars had a much higher power output than the other the other 2, and was more noticeable than the others because of this.  Duga-2 did not cause the same nuisance to other shortwave stations.  The Duga-2 radar system was located near Komsomolsk-on-Amur in Khabarovsk Krai.  The transmitter site is located at 50°53′34.66″N 136°50′12.38″E and the receiver is at 50°23′07.98″N 137°19′41.87″E.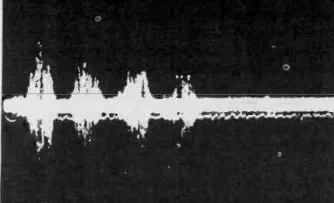 The CIA first became aware of Soviet plans to build the radar in 1970 and made photographic reconnaissance around the area. The declassified documents shows that CIA found "a standard FIX 24 HF/DF antenna" and support area of "at least ten buildings."  Note that town of Pripyat was established in 1970 and on 1972 the Chernobyl Power Plant building had begun.  The CIA was also aware of first facility in Mykolaiv and made a detailed report in 1969,
Duga-3 and "The Russian Woodpecker"
Although there were three Duga type radars, the designation Duga-3 never existed.   This was incorrect information created out of rumors over time.  The Russian Woodpecker, the most known radar located in the Chernobyl area was actually Object Chernobyl aka Duga-1.
The woodpecker was known to use three different repetitive rates, 10 Hz, 16 Hz, and 20 Hz.  The 10 Hz rate was used more often than the other two.    The powerful transmitter enabled Duga to be heard from around the world.  So the "Woodpecker" sound created by it interfered with many other shortwave stations.  There were even some products created to counter this.
The Duga radar arrays are still standing, and are accessible to the public.
Sources
Sound Clip of Duga-3
Duga-3 Array Picture – Wikimedia Commons
The Monitoring Times 1985 – Volume 4