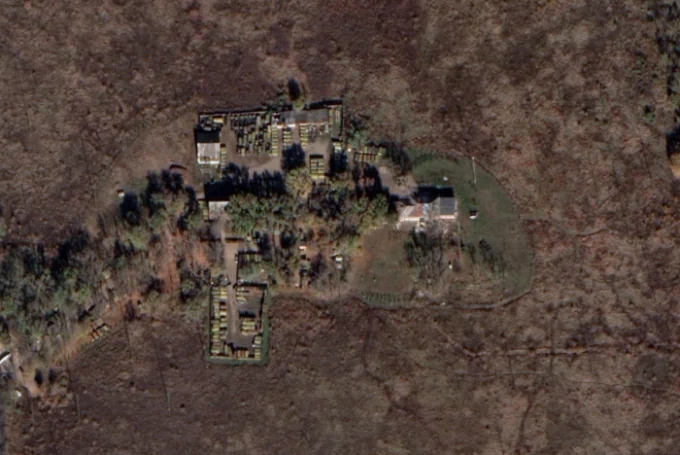 The Pip is a military communications center for the Southern Military district known to exist since 1986. Also known as the 72th communications center in Rostov on Don. It is also the possible that S32 the wheel is located three. See the Wheel page for more details. The S32 section in, "From The Conet Project to Today" shows changes in The Pip over time.
Similar to S32 it sends Dlya (for) messages and flash command messages to test and command the military units within the Southern military district. The dlya messages contains string or phonetics and numbers meant for reception reports and controlling the military outposts. When a command message is sent the monolyth word is first spelled and then after number string the codeword is spelled again in phonetics. Note that 2002-2010 era UVB-76 Buzzer messages used the same method by spelling out the code word first and then repeating in phonetics. 8С1Щ (8S1Shch) is one of the most used tactical command message callsigns.
Recording Sample
In 2014, new callsigns were used. It sends a continuous pipping tone that is often dropped and the voice messages follows. Since late 2020, Pip is observed to use new callsign JVB1.
It has been observed that if Pip sends monolyth message, the wheel and buzzer sends their own soon after that. Occasionally Pip can send unencrypted  weather message to warn the military outposts within the Southern Military District about bad weather forecast that could affect the work of the military. Such as storms, floods and landslides.
Its also known that on the Sochi Olympic games opening February 7 2014 Pip and Squeaky Wheel send clear text message to all units in the district to limit the military actions and movements during the Olympic games opening. Recently on 6/31/19 at around 20:30 UTC, it was noted that the Pip signal was transmitting on 7568.00kHz and also 3756.00kHz at the same time, only to cease when the Pip switched to 5448.00kHz.  The Pip also originally had the Enigma noise ID XT.
Since the station begun its work in late 80's, the ham activity due to the strict soviet regulations were limited, so the station found no problem working in the 80 meter ham band on 3756 kHz. However, for listeners and hams today it can be a problem and also listening to 5448 kHz during daytime can be limited because of the stronger RAF volmet on 5450 kHz. But, for military communications this does not seem to be a problem.
Waterfall View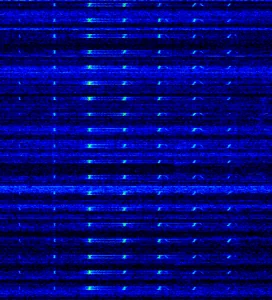 Message Samples
Dlya Test Control Message on March 1st 2014 when invasion in Crimea, Ukraine began.
Pip monolyth pip command message with codeword PODPUSK.
Pip emergency weather forecast message that reads in plain text: Onward the 29-30 December in Tuapse region a high wind and above 6.5 meter waves, high water levels and high amounts of wet snow.
Station Summary
Name: S30 The Pip (Капля)
Callsign: JVB1, former 8S1Shch
Emission Mode: AM for signal marker, USB for voice messages
Frequency: 5448.00kHz daytime, 3756.00kHz nighttime
Voice Summary: Male/Female Live
Related Stations: The Buzzer, The Squeaky Wheel
Location: The Pip is located at the 72th communications center also called Акация (Acacia) in Rostov na Donnu at 47°17'58″N 39°40'25″E